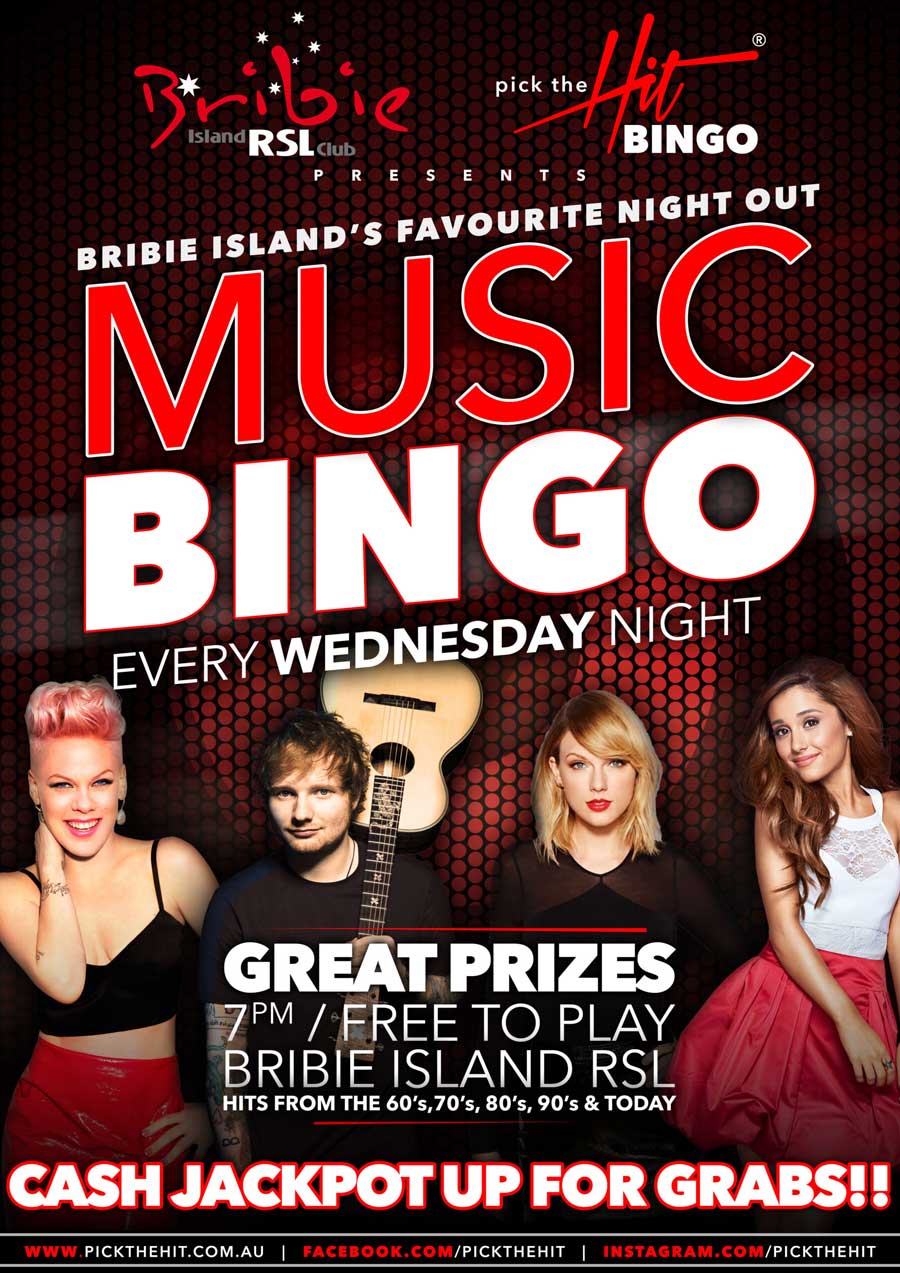 Music Bingo is currently taking the world by storm and we are joining in on the fun?
Covering hits from the 1950's to the present, it's just like traditional Bingo but instead of calling numbers the host will play songs and players will have to mark them off on their game sheets.
It's completely free in the auditorium from 7:00pm every Wednesday night.