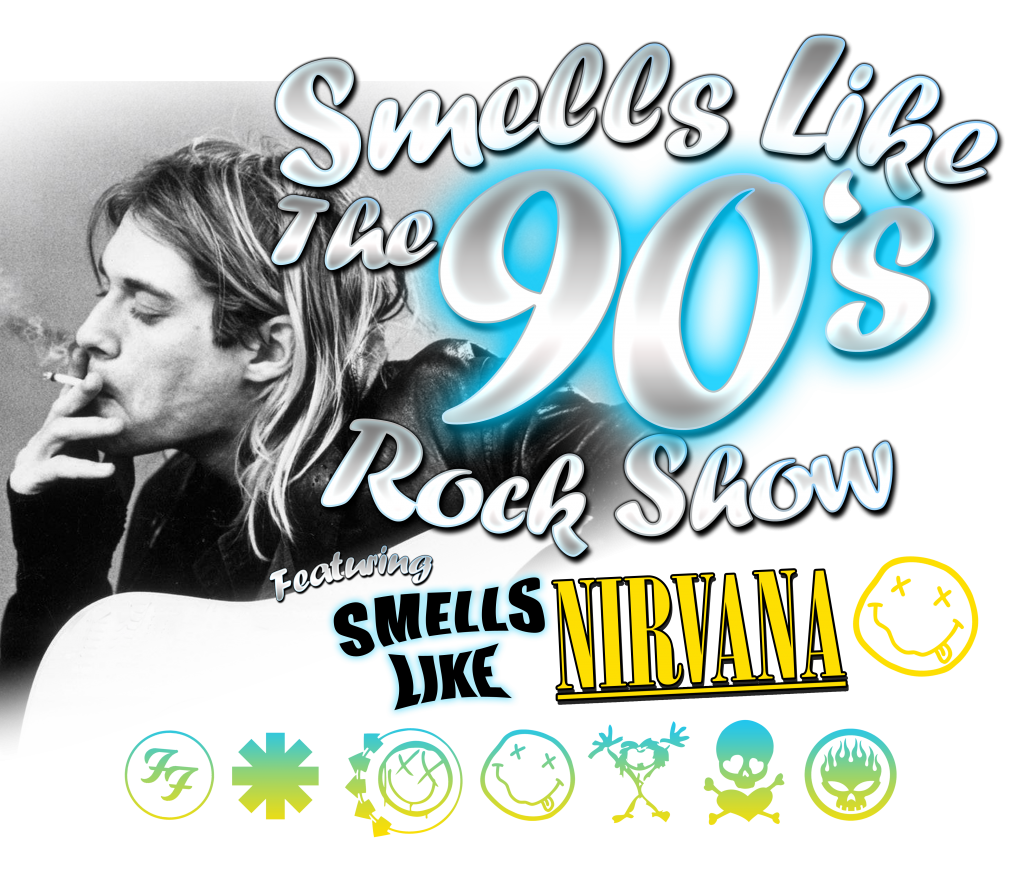 SMELLS LIKE THE 90'S ROCK SHOW is a celebration of the greatest bands and hits of the 90's era. This was the period of ripped Jeans and flanno shirts, the time 
when Grunge music, Pop Punk and Brit Pop was born. The show faithfully recreates the music, the outfits, the stage theatrics and the attitude of this classic decade. 
All your favourite 90's bands are covered in the show, including a fully costumed performance of the decade's biggest band, Nirvana. All their greatest hits are revived including, Smells Like Teen Spirit, Come As You Are, Lithium and In Bloom. Plus all the hits from acclaimed artists such as Pearl Jam, Greenday, Smashing Pumpkins, Blink 182, The Offspring, Oasis, Blur, Rage Against The Machine and more.